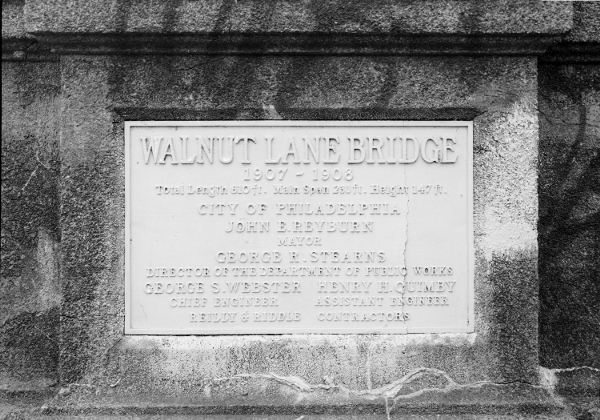 Description: Photograph of the builder's plate on Walnut Lane Bridge. The text reads:
Walnut Lane Bridge

1907–1908

Total length 610 ft. Main Span 233 ft. Height 147 ft.

City of Philadelphia

John E. Reyburn

Mayor

George R. Stearns

Director of the Department of Public Works

George S. Webster

Chief Engineer

Henry H. Quimby

Assistant Engineer

Reilly & Riddle Contractors
Creator: U.S. Government, Historic American Engineering Record.